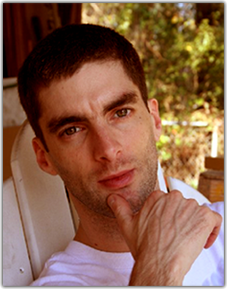 Joseph Elmore is the exclusive world-wide sales agent for Steve Jameson's line of LANDSCAPE ARTWORK done under the painting name of CEDAR.

Joseph and Steve met shortly before they shared an adventure of a lifetime to Australia; during which they became best friends. Soon after, they decided to pool their talents and become a team to market fine art.
Joseph was a marketing major in college with experience in insurance sales. Joseph loves to meet new people and make new friends. His inate sociability compliments Steve's need to stay focused on his work in his painting studio.
Joseph's focus is marketing the LANDSCAPE ARTWORK line of art originals, fine-art giclee prints and gift items to art galleries and stores as well as organizing and hosting live art shows and book signings for CEDAR.
Joseph invites all inquiries from galleries, shops and book stores to discuss possible shows and book signings. He is currently working to market the LANDSCAPE ARTWORK line internationally.
As well as representing LANDSCAPE ARTWORK, Joseph is the sole world-wide sales agent for Steve's other lines of artwork: IN GOD'S HANDS and DADDY GOD under the painting name of WODIN.
Joseph can supply press releases and posters. He can also schedule local radio and television interviews in your area. You may reach Joseph to schedule a show and book signing with CEDAR at your gallery or store at
serenityfineart@aol.com or call 843-639-9501.